Our Clients
Kervin & Barnes' lawyers have clients ranging from individuals to SMEs to multinational corporations. Some are listed below: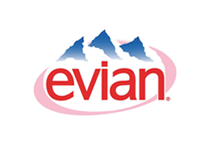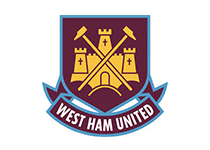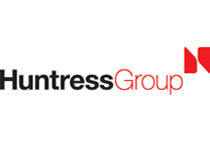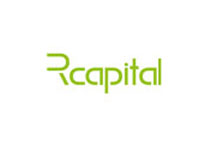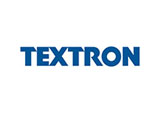 Testimonials
Kervin & Barnes Solicitors has 'heavyweight experience in a boutique practice'
Legal 500 (2014 edition)
Gareth's approach is always practical, timely and reliable as he has a genuine understanding and appreciation for both the legal and commercial priorities of a business. For me, his breadth of advice and experience has proven invaluable.
Elaine Taverner
Senior Global, HR Director, ebookers.com
Gareth is an extremely knowledgeable lawyer who always provides timely and professional advice. Not only that, he has been a fantastic partner to our business and really understands what we as a company require. He is always pleasant and fun to work with and we value his advice greatly.
Melanie Lejette
HR Manager, Danone UK & Danone Waters UK
We would like to take the opportunity to thank you for your professional help during this difficult time, your advice has been invaluable.
John Phillips, Senior Executive
Gareth is rated by clients for his strategic skills. He frequently acts for financial services companies on complex and high-value litigation.
Chambers and Partners 2013
The "confident, understanding and knowledgeable" Gareth Kervin of Kervin & Barnes is "an excellent business partner".
Chambers and Partners 2013
I have always found Gareth to be an excellent advisor; he has that rare mix of understanding the commercial realities as well as the legal details. I would not hesitate to recommend his services.
Tim Britton
Managing Director, YouGov Plc
We are delighted with the way Gareth conducted a complicated case on our behalf. He handled the case well at a strategic, technical and operational level and was committed to achieving a just result, putting the interests of Huntress ahead of his own.
Stephen Ross
Chairman, Huntress Search Limited
P&O Ferrymasters have been using the services of Kervin & Barnes and in particular Gareth Kervin, for some considerable time. The added value comes from the insightful and pragmatic advice that has been given to the contentious matters that have arisen. The responsiveness and ability to offer practical solutions to mitigate risk and/or achieve organisational aims separates Kervin & Barnes from the competition.
Matthew Went
Group HR Manager, P&O Ferrymasters
Gareth poses the questions you don't know you need to ask, along with the provision of no nonsense solutions.
Louis Manson
Managing Director, Star Actuarial Futures
From my first call, and throughout each subsequent meeting and contact, Kervin and Barnes (Lucy Truscott) were highly professional and responsive. Their assessment and advice was thoughtful and pragmatic, and tailored with my views and situation. At all times I felt guided and supported, with my needs at the centre of their approach and consideration.
COO, Financial Services
For a number of years I have turned to Gareth Kervin for the company's employment law advice. He is strategic, commercial and I value his judgment.
Richard Makowski
Executive Chairman, Taalus Limited
Kervin & Barnes offer direct and immediate access to a team of experienced lawyers that provide advice and guidance which is not only practical and commercial, but specifically tailored to the needs of our business.
Maha Jadallah
General Counsel, Aibel Group
Kervin & Barnes provides commercial employment law advice that gives us real solutions. He clearly knows his law but translates his advice into our commercial world.
Richard Makowski
Chief Executive Officer, Tern Rand Limited
Kervin & Barnes has always provided professional advice which is clear, accurate, and fast - a service which is second to none.
Saqibah Sheikh
Director of Human Resources, YouGov Plc
Lucy represented our organisation in a vexatious employment tribunal claim. The advice and services that she provided us with were of the highest standard and our organisation was saved consideration time and resource expense due to her expertise.
Blase Lambert
Manager, Ackroydon East TMO Limited
The Kervin & Barnes Team are very prompt in their replies and knowledgeable on employment law issues. In particular, Lucy Truscott was very helpful in putting together our Staff Handbook and standard contract as well as tailoring specific contracts and further advising on pitfalls to watch out for. Kervin & Barnes are committed to protecting and promoting the interests of our company at the same time as carrying out work efficiently.
Dr Emmanuel Okoroafor
General Manager, HOBARK International (UK) Ltd
Gareth managed to achieve a fantastic result for Huntress in a complex case.
Huntress Search (Avtar Kang)
Lucy supported me during a complex international job transition. Lucy was extremely thorough, always responded quickly & gave me the confidence to ultimately achieve a successful transition. Lucy has a high level of professionalism, business acumen & I'm confident all those who work with Lucy moving forward will find similar success!
Global tech executive
Lucy struck me as very accurate and knowledgeable; then when it came to dealing with the other side she literally took them apart with such a scientific precision, stringency and clarity that they ended up accepting all our amendments, to my complete satisfaction. At some point, under increasing time pressure for the approaching deadline, I said I'd give up on something that was, actually, important to me. But Lucy quickly put me back to my place: no way – that thing needed to be changed and, to my disbelief, she did pull it off.
Senior executive in market analysis
Clear and cost effective advice delivered promptly at a stressful time.
Senior executive in Banking sector
Lucy's professionalism alongside her empathetic nature made a very difficult period just about bearable. I have no hesitation in recommending the services of Lucy Truscott / Kervin & Barnes to anyone. Their sincere advice and assistance throughout were invaluable to the success of my case.
CEO, Manufacturing
Lucy [Truscott] has served my interests beautifully and your Firm has my enduring gratitude for both the result and the manner in which it was achieved.
Senior Executive, Financial Services